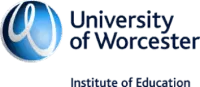 The University of Worcester is a British university based in Worcester, England. Its history dates back to as early as 1946.
---
The University of Worcester is housed across several campuses within Worcester itself, with plans to expand to even more. Its first campus was that of a former RAF base used during the second world war. Notable names among the university's alumni include Jacqui Smith, Alan Dickens, Rob Taylor and Imogen Thomas.
We're proud to have provided them with the following services, among others:

Deep aeration
Fertilisation
Fraise mowing
Land drainage
Overseeding
Pitch construction
Scarification
Spraying application
Synthetic turf
Top dressing



Call Us:
01386 462 425
---
We can help with...
---

Land Drainage
---