Phil Day Sports Ltd has been supporting customers from its Worcestershire base for more than 20 years.
Building upon Philip Days' many years of experience, Phil Day Sports has firmly established itself as a leading sports turf contractor and specialist in the sports amenity sector.
Phil Day Sports launch their own Verdi-Culture product range
---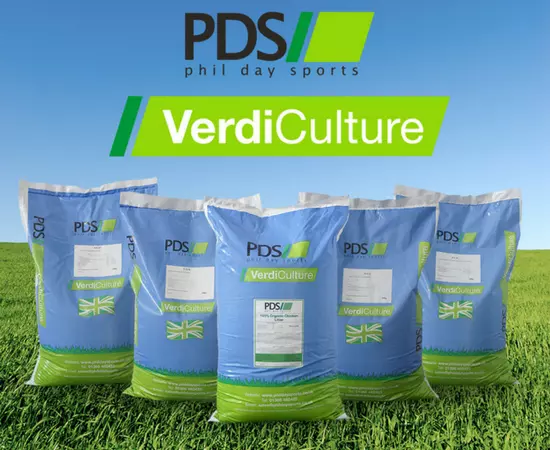 Click here for the new PDS Verdi Culture range
---
Phil Day Sports introduce their latest machine.
The GKB Drainmaster
---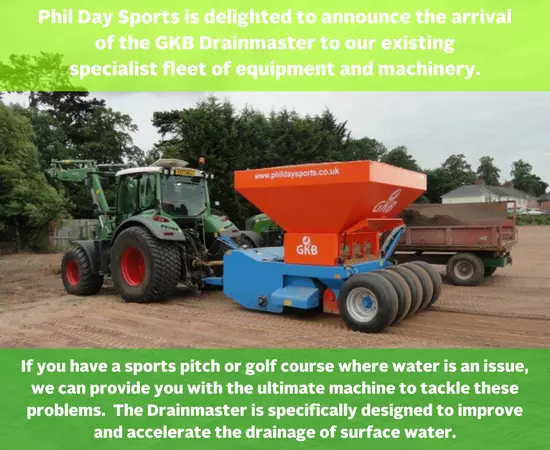 Click here for further information
---
Cricket Square Renovation checklist
(Price on application, renovations are subject to location)
---
Connector.

Scarification

Removal of thatch and organic matter and provide a key for new loam and grass seed. Read more

Connector.

Repair Ends

Repair and fill all batsman and bowlers footmarks.

Connector.

Overseeding

Overseed with a multiseeder to accurately apply perennial rye grass. Read more

Connector.

Topdress & Drag Mat

Replenish surface levels, encourage root and shoot growth, cover seed providing insulation and maximise germination.

Connector.

Fertilise

Application of fertiliser to the square using a durable pedestrian spreader to ensure accuracy. Read more
We also offer winter maintenance to include Aeration / Verti-drain and the supply and application of fungicides and winter fertilisers.
---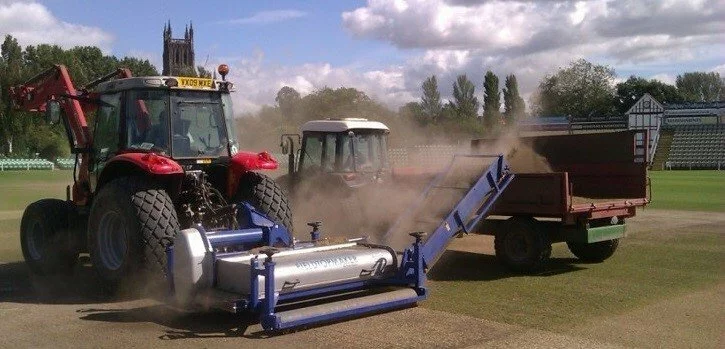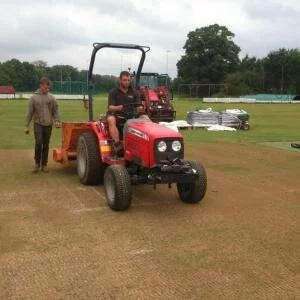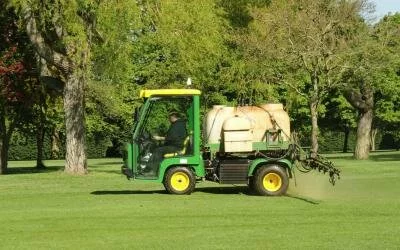 We offer a full maintenance package to include fine turf winter fertiliser applications.
Winter Maintenance
Trusted by some of the biggest names around
---